Collier, Sarner and Associates, Inc. & Brandon S. Collier presents the Advanced Investment Seminar for Dentist at the Grove Park Inn, Asheville, NC, May 19-21, 2011.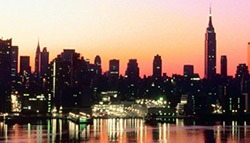 Since 1975, Collier, Sarner And Associates, Inc. has been conducting seminars for doctors, their spouses and/or key staff personnel. The seminars' popularity results in many sold out meetings.
All CSANEWS tax-deductible seminar locations are carefully selected to provide you with top-notch education at desirable world-class travel destinations. A certificate of attendance will be issued upon completion of the seminar for each attendee for purposes of continuing education. A course outline will be provided as a guide throughout each seminar.
The seminar, aimed at doctors, their accountants, business managers, and lawyers in practice transitions, taxes, investments and retirement planning.
The event will feature speaker Brandon S. Collier .Collier is a principal of CSA and CSANEWS. CSA has over four decades of experience in helped Dentists, Physicians, and Veterinarians to become and remain wealthy.
Too many doctors experience "investment paralysis." They are so unsure of what to do in these unsettling investment times that they let too much money build up, long term, in money funds and CDs.  This seminar will help you understand that there is always uncertainty in the markets.  It will help you understand how stocks and bonds work.  By using a financial calculator to work examples, it will help you to understand how to analyze the math underlying an investment you are considering.  It will help you to design an investment strategy that you are comfortable with (no one strategy is right for everyone), and that should help break through investment paralysis.
This seminar is aimed at doctors who have some knowledge and background in investments (although we realize there are always less experienced investors in the room who are looking to learn more about investing from someone who is not selling anything). 
The seminar is conducted for a total of 16 hours; eight hours each day for two days. We are accredited through the Academy of General Dentistry (AGD) and you can receive 16 CEU credits from this course.
The goal is to get wealthy by investing our savings in a sensible long-term manner without letting investing take over our lives.  This seminar will focus on:
The straightforward, three common sense steps that make doctor families wealthy.
How to select great companies to invest in for  long-term.
How to tell when the great company's stock price is right to purchase.  Even a great company will not be a good investment if we over pay for it.
A simple method for diversifying through mutual funds.
Excitement – If you need excitement, we'll review a well grounded approach for investing in a portfolio of 25-30 companies (most of which you've probably never heard of) that get changed after one year.
Bonds – What makes the most sense in the current market environment.  We'll consider Treasury bonds, municipal bonds, corporate bonds, inflation protected bonds, laddered portfolios, mutual funds, etc.
Where: The Grove Park Inn and Spa
290 Macon Avenue, Asheville, NC
Telephone: 888-746-7625
When: May 20-21, 2011
Cost: $900 doctor only or $1,090 doctor and spouse
About Collier, Sarner and Associates
Collier, Sarner and Associates, Inc. is designated as an Approved PACE Program Provider by the Academy of General Dentistry. The formal continuing education programs of this program provider are accepted by AGD for Fellowship, Mastership and membership maintenance credit
CSA and CSANEWS are Dental Financial Advisors in Tax, Investment, and Practice Management. CSA provides expert business advice to doctors, their accountants and lawyers in practice transitions, taxes, investments and retirement planning.
As independent financial practice management advisors we support dentists in all 50 states with honest and objective wealth building and portfolio preservation strategies.
Brandon Collier is an attorney who focuses on representing doctors. Brandon has a Bachelors Degree from the University of Pennsylvania (cum laude), a law degree from Case Western Reserve University, and a Masters in Tax Law from the New York University School of Law. Upon law school graduation he was an attorney with the international law firm Holland and Knight in New York for four years. He has been with Collier, Sarner And Associates, Inc for nine years, consulting to doctors, assisting in writing the Newsletter and speaking at Collier-Sarner seminars across the country.
Collier, Sarner and Associates, Inc is based in Cleveland, OH