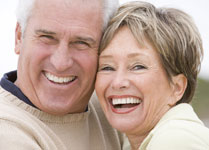 Dentistry is in a state of transition.   The once-heralded: "visit your dentist every six months for a healthy dental check-up" no longer bears such great importance to the average consumer.   American Dental Association studies show that although children's dental care utilization remains stable, adult utilization of dental services has declined since the early 2000s. As a result, Americans are simply not going to the dentist as frequently and spending less money on their oral health.
Although we are almost three years beyond the "Great Recession," dentists nationally report a flat recovery based on service utilization.  Dentistry is moving more towards the medical model of treating symptoms and diseases when they occur rather than the model of early diagnosis and prevention.
Many factors may affect utilization, but one plays a central role in economics.   The average American has been bombarded with negative economic data for nearly a decade.   Faced with the lack of job security, crashing stock markets, and general economic uncertainty, the "need" to see a dentist when nothing hurts has become less important.   "When someone is unsure if they will have a job next week, they will be less inclined to see a dentist for a 'cleaning' when nothing hurts," says Dr. Paul W. Callahan.    Elective cosmetic dentistry has never recovered from explosive stock market speculation, unfilled job positions due to a lack of educated and skilled workers, and the general feeling that tomorrow will be better financially than today.
Coupled with economic uncertainty is a national trend of decreasing dental insurance benefits.    Employers are reducing dental benefits to compensate for rising medical insurance premiums.    Consequently, more of the costs associated with dental care is placed upon the consumer and less upon the employer.  Dentists are now competing for discretionary dollars, says Dr. Callahan, as employers have reduced benefits.  "If everything feels comfortable, a choice between going to the dentist and a romantic evening at a nice restaurant –  the restaurant wins every time."
Has visiting the dentist less frequently affected oral health?   Many factors, including an American diet high in sugars, have not changed.    Many people feel that a visit to the dentist is not felt necessary until they experience discomfort.  Consequently, the disease goes unchecked and becomes much more difficult and costly to treat when finally discovered.     "Longstanding cavities are becoming root canals,  replacement fillings require crowns, and people are shocked to learn they have a periodontal disease," says Dr. Paul Callahan.   Worse, Dr. Callahan reports, dentists screen for oral cancer, and the consequences of undiscovered lesions can be life-altering if not discovered early.
The dental model of health care is in transition.   Although dentistry has never been safer, more comfortable, and materials more aesthetic, conservative, and long-lasting,  the American consumer has shied away from dental care for over a decade due to economic and financial constraints.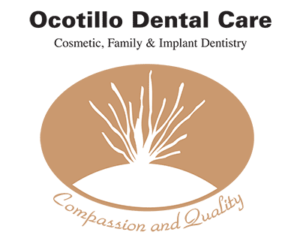 Jeffrey S. Garelick, DDS
Ocotillo Dental Care
3165 S Alma School Rd, Ste 26
Chandler, AZ  85248, USA
Phone: (480) 855-1994
Chandler cosmetic dentist and dental implants specialist Dr. Jeffrey S. Garelick, DDS, and Ocotillo Dental Care provide complete cosmetic and family dental care.