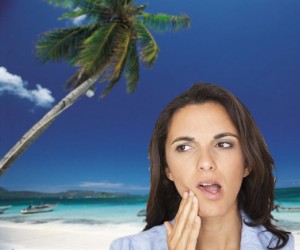 Dental Tourism or Dental Vacations are similar to the well-known practice of taking a medical vacation, and patients do so for the same reasons.   Like medical care, patients are now traveling to lesser developed countries to believe they will receive the same dental care level provided in the U.S. at a considerable cost saving.
One would expect dental care in lesser developed counties to be cheaper for many reasons, and it is.   Overhead costs such as labor, facilities, and far fewer government regulations make care more affordable.   However, what the consumer does not understand is the far higher dental education level a licensed dentist in the United States receives than a dentist trained in other parts of the world.   A dentist practicing in the United States must graduate from a U.S. dental school, with nationally recognized standards, before taking a licensure exam. Most foreign-trained dentists must enroll in at least three years, if not the entire four-year curriculum of an accredited U.S. dental school, before taking a licensure exam to practice dentistry U.S. to bring their education level to U.S.  standards.   I have seen many resumes of foreign-trained dentists who did not even try to obtain licensure in the United States but wished to remain in the dental industry by seeking employment as dental assistants, laboratory technicians, or practice administrators.
Practicing dentistry in the Metro DC area, where statistically, one in nine residents are foreign-born, my colleagues and I see an increase in dental vacations where patients go home to visit family and receive dental care far more cheaply than they could in the United States.   However, my colleagues and I are almost universally seeing dental care delivered at what is marginally acceptable or well below the standard of care of dentistry in the United States.
Regrettably, many of the patients I have personally seen or discussed with colleagues are worse off after receiving foreign care than had they not received any dental care.  I have seen veneers with open margins – unsealed gaps between the prosthesis and natural tooth – resulting in failure and loss of the teeth if not retreat.   We have all seen crowns and bridges fabricated using non-precious metals that resulted in severe periodontal inflammation, bleeding, and unsightliness.    It is generally more time-consuming, complex, and costly to fix substandard care than treat a dental malady originally.
Most complex care requires multiple visits to the dentist.   The cost of repeated visits dramatically decreases the savings for return visits.    I have been repeatedly told that a dentist took shortcuts – at the expense of the level of care – to avoid repeated visits.   And what if something goes wrong?   I recently heard of a patient who received multiple implants in their home country and returned to their dentist in Virginia for the crowns that would go over the implants.  Unfortunately, the dental implants were not FDA-approved, so the restoring dentist could not obtain the necessary components required to fabricate the implant-supported crowns.   I have referred dozens of teeth for extraction in my career due to incomplete or poorly done root canal therapy or endodontics, which were not fixable, painful, and infected.   In some cases, the root canal filling materials were either antiquated or considered poisonous by U.S. health standards.
The average consumer cannot differentiate between the level of care they receive when taking a dental vacation and the standardized level of care in the United States.  If one is to seek dental care in another country, one should be a wise consumer and only seek care from an American-trained dentist.    Unlike medical tourism, where levels of training can be very similar, dental training is generally not.   Although more costly, patients receiving dental care in the U.S. enjoy a far higher level of care than in other parts of the world.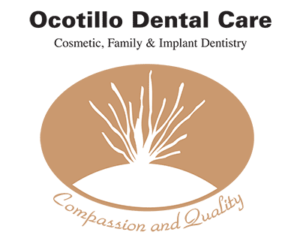 Jeffrey S. Garelick, DDS
Ocotillo Dental Care
3165 S Alma School Rd, Ste 26
Chandler, AZ  85248, USA
Phone: (480) 855-1994
Chandler cosmetic dentist and dental implants specialist Dr. Jeffrey S. Garelick, DDS, and Ocotillo Dental Care provide complete cosmetic and family dental care.